Matrix Morpheus is the fourteenth episode of Animeme. It premiered on February 8th, 2013.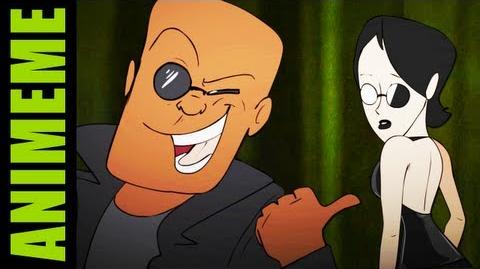 If at first you don't succeed,
DON'T COME BACK HOME!
Nice legs, what time do they open?
Hey, can you pass me a slice of pepsi?
No...I mean coke.
Light Molotov Cocktail.
DRINK IT.
Time for some chocolate pudding!
Opening...
RIP
YOU DISOBEYED.
YUGHUGH
BOOM!
Fuck yea.
Wishes to not die a virgin,
granted eternal life
I'm tellin' ya. He ain't no rat.
Mickey is a MOUSE.
I left my wife and kids...
presents under the Christmas Tree
Finally works up the courage to make eye contact with a girl.
Medusa.
What if I told you...
the other pill was a roofie.